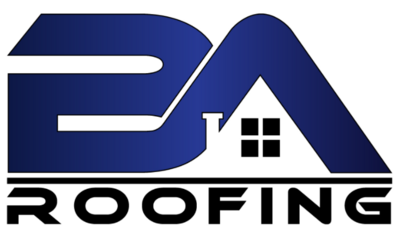 BA Roofing uses industry standard materials for all roof repair, installation and replacement services in Woodbury, MN
Woodbury, Minnesota – BA Roofing is a local company that deals with residential and commercial properties, offering roofing solutions such as repairs, replacements and installations. Having employed a team of experienced and qualified professionals, the roofing company offers quality services at affordable rates.
Communicating more about their services, the BA Roofing representative noted, "We understand how tedious exterior work on your home can be; this is why we aim for total transparency throughout the project. We try to make the process as easy as possible with our dedicated and trained restoration specialists. We'll help you manage your insurance, bring your home up to standard, and bring you the best upgrades and renovations possible.
The company's roof repair services solve common roofing problems in homes in Woodbury, Minnesota, such as missing shingles, leaks, excess moisture in the attic, visible sag, roof structure and property damage caused by ice, etc. Alternatively, specialists offer a replacement option in the event of severe damage.
BA Roofing staff members maintain consistent customer service on their roof repairs and replacements from the time a customer approaches them until their service is actually implemented. These specialists inspect the roof to offer professional consultation on the best option to resolve the issues. In addition, the team sources directly from manufacturers and suppliers. They also offer roofing installations for existing and newly built homes, dealing with various roofing options such as asphalt, cedar, metal and tile.
BA Roofing also works with various commercial properties in the Woodbury, Minnesota area to keep their area in top condition, including providing quality products with warranties that meet industry standards. They work on a variety of commercial roofing options including sloped, flat, skylights and gutters, all within client's needs and budget. Another associated roofing service offered includes hail damage, where BA Roofing offers free and non-mandatory inspections, assists with the insurance claim process and performs replacements.
The roofing crew provide siding installations and repairs, as well as replacements due to loose and discolored siding panels, dry rot, high cooling and heating costs, hail damage and peeling interior paint and wallpaper. The company also offers gutter slices with brackets with a tensile force of 255 pounds, mounted with corrosion resistant zinc screws.
Specialists play an important role in helping homes and businesses reduce their energy costs through their installations and repairs of windows, wood, vinyl, double and triple plan. Customers can choose from a wide selection of colors, interior grilles and styles of glass to meet their needs, enhance their appeal and enhance the value of their property. They are also proficient and skilled in staining decks on various woods including the application of polyurethane, sealer and stain.
BA Roofing is located at 2042 Wooddale Drive # 250-5002, Woodbury, MN 55125, USA. Contact them by calling 651-639-7663 to schedule service. More information on roofing services and products is available on the BA Roofing website.
Media contact
Company Name
BA Roofing
Name of the contact
Blake anders
Call
651-639-7663
Address
2042 Wooddale Drive 250-5002
City
Woodbury
State
MN
Postal code
55125
Country
United States
Website
https://www.baroofers.com/