BarlisWedlick Completes Passive House Renovation in Upstate New York
BarlisWedlick finishes first passive house renovation
BarlisWedlick reduced the energy consumption of a home by 77% as part of a passive house renovation in the crest of the pound, new York. the original residence was first built in the 1980s using Structural Insulated Panels (SIP) on a wood frame structure. the brief was to bring the accommodation up to today's energy efficient standards and reconfigure the interior layout to better suit the growing family who have lived there since the late 1990s.
pictures of neil landino
implement sustainable strategies
for this renovation, BarlisWedlick followed the EnerPHit standard issued by the passivehaus institute. while respecting the existing timber structure, the architects added a new, highly insulated envelope with new hardwood rainscreen cladding and replaced the old openings with weatherproof triple-glazed insulated exterior windows and doors.
the renovation of the passive house also included the treatment of the roof from the inside with critical waterproof connections and the integration photovoltaic solar panels and a backup battery system to meet owners' desire to be net zero. the foundation walls were insulated by excavation and particular attention was given to air sealing the chimneys and the three hearths of the house, as well as a dutch oven originally used for cooking.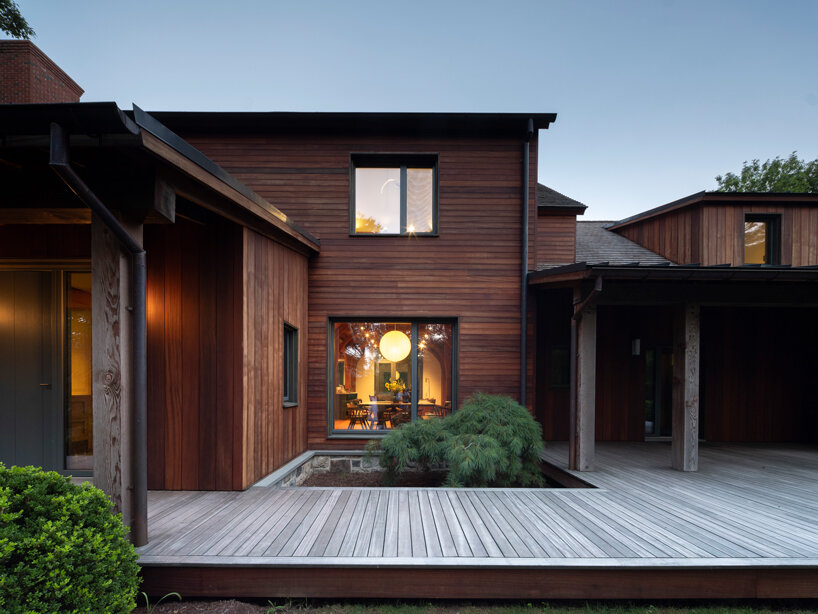 the house is located in upstate new york
reconfigure interiors
For the interiors, BarlisWedlick collaborated with olson//twombly to redesign the 808 m² (8,694 sq ft) home. the typical daily family path through the garage was enhanced by a redesigned open mudroom, connecting the new front porch to the back porch, without sacrificing storage space. a daily workspace is also included in the locker room.
the main entrance is open to the rest of the house and is enhanced by a new stairs covered with the same materials as the staircase leading to the family room on the third floor. this continuity serves to visually connect the first to the third floor, effectively expanding the perceived space of the house. the redesigned kitchen accommodates the family's love of cooking and is fitted out to provide sheltered workspaces allowing guests to stay connected, while large south facing windows increase the flow of light throughout.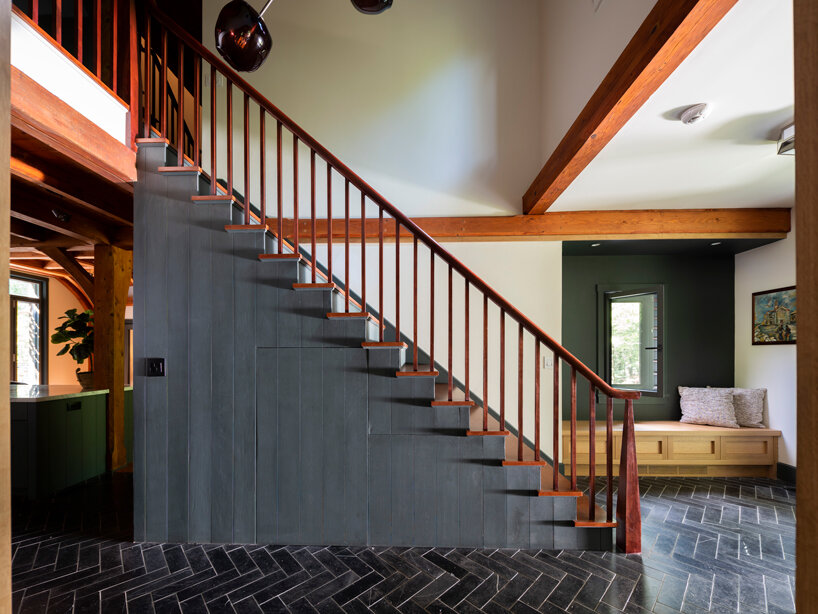 a new staircase has been added to the main entrance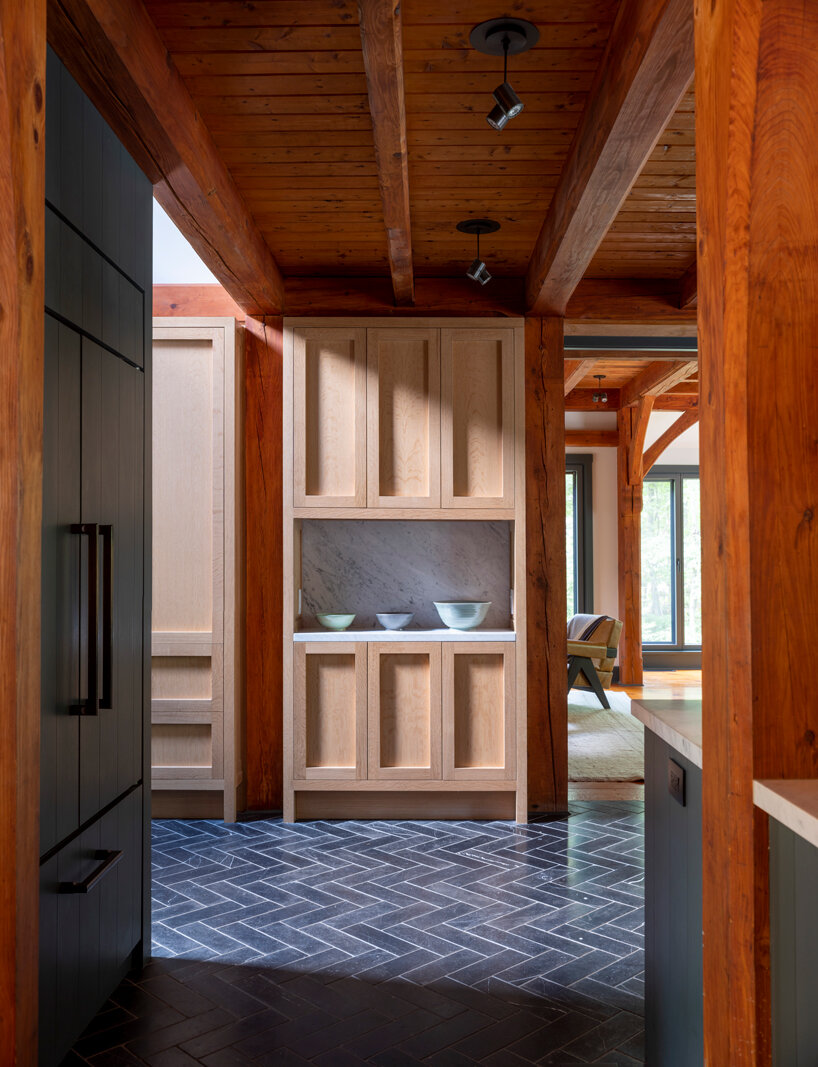 the house was first built in the 1980s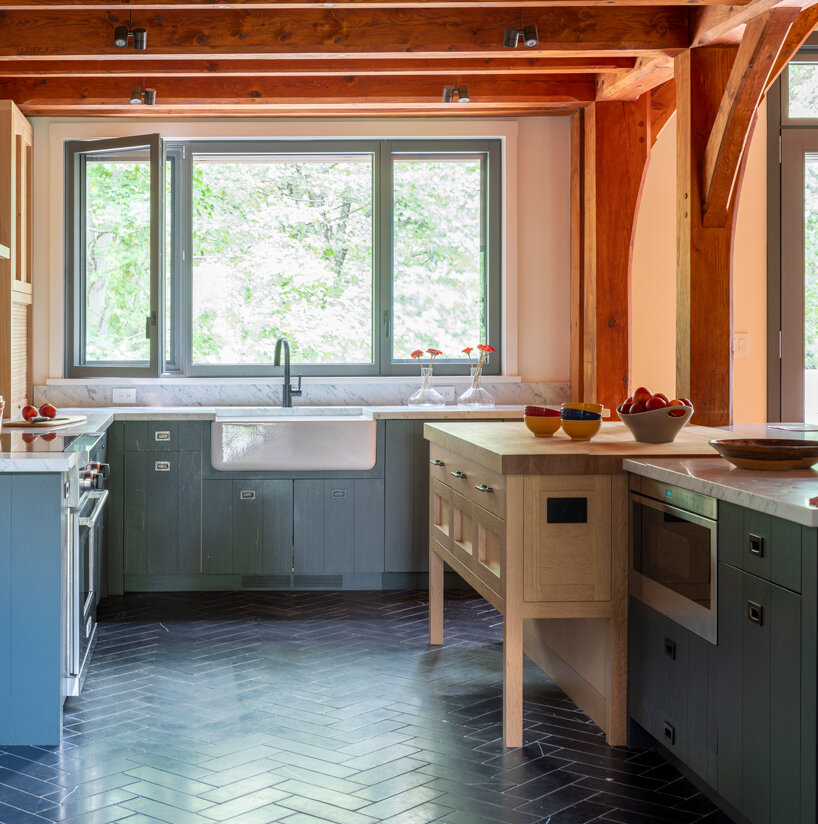 the kitchen has been redesigned to meet the family's love of cooking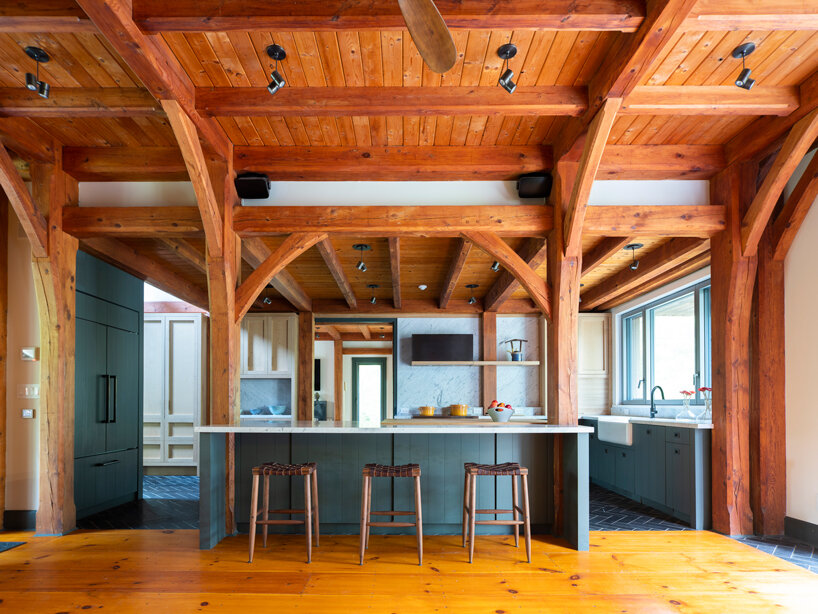 BarlisWedlick has respected the original wooden structure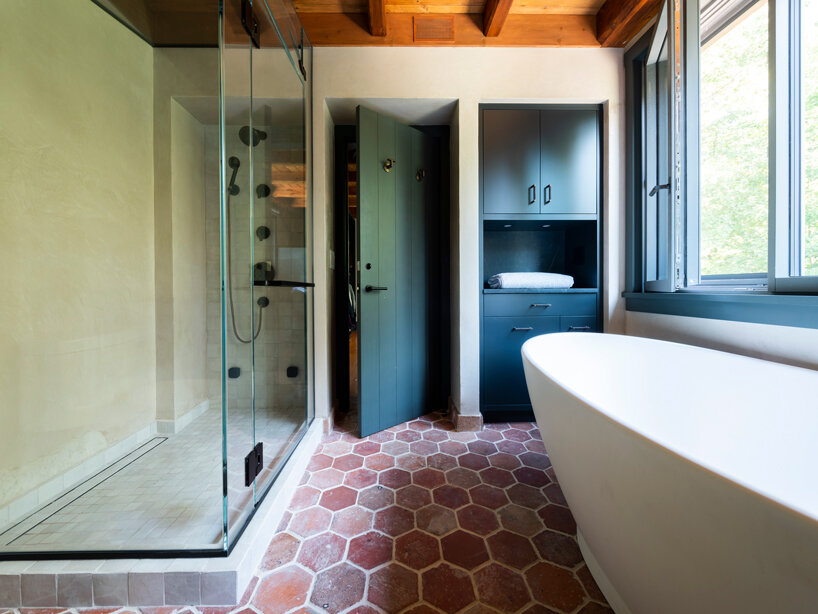 existing windows have been upgraded with triple glazing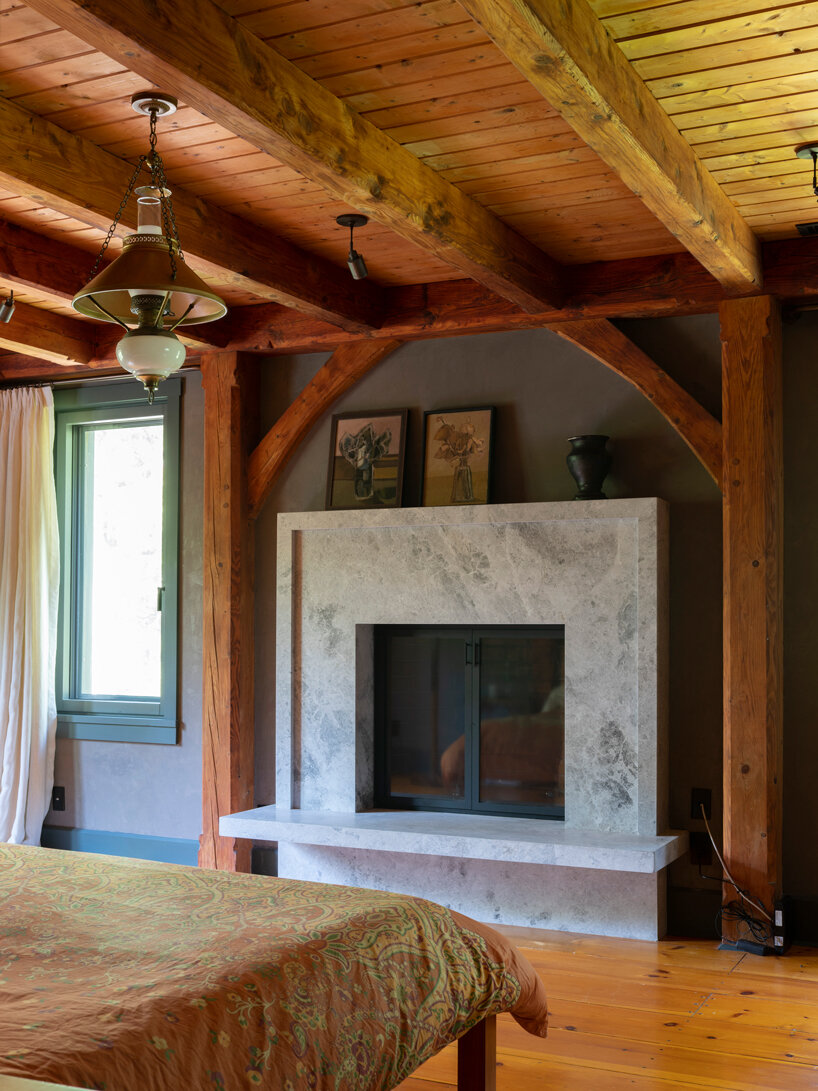 special attention was paid to the airtightness of the chimneys and the three hearths of the house
project info:
location: pound crest, NY, USA
architecture: BarlisWedlick
interior decorator: olson // twice
construction manager: cornerstone contract
passive house advisor: type of building
structural engineer: good engineering o'leary
solar panels : solar sunrise
photography: neil landino | @landinophoto