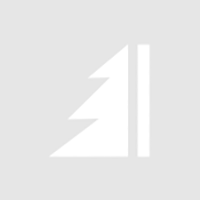 Boise Cascade Expands Building Materials Distribution Business in Minnesota and Kentucky
Boise Cascade Company Expands its Building Materials Distribution (BMD) business to Minnesota and northern Kentucky. The BMD Minneapolis branch will add 13 contiguous acres to the existing property in Lakeville, MN.
"One of the most significant impacts will be our ability to expand our line of engineered wood products (EWP) as well as increase our core product offering with the addition of pine boards, lumber / studs. premium quality and other industrial products, "said Dave Stone. , Branch Manager. "The additional square footage will also help us minimize the use of off-site storage areas, significantly increase our rail capacity, and improve overall operational efficiency. "
The BMD Cincinnati branch will move to a new 200,000 square foot warehouse in Walton, KY. The new location will operate in tandem with an existing site in Erlanger, KY. In November 2021, the Company also announced the construction of a new distribution center in Marion, OH.
"We are very excited to move into this new facility in 2022," Mark Nelson, director of BMD Ohio Valley. "This will allow us to enhance our general and specialty lines, including leading brands of decking, siding and trim, as well as adding new products to our portfolio. We also plan to expand our engineered wood products and lumber business to serve our customers in Greater Cincinnati, Louisville, Lexington, Indianapolis, Dayton and all points in between.
Boise Cascade Company is one of the largest producers of engineered wood and plywood products in North America and one of the largest wholesale distributors of construction products in the United States.