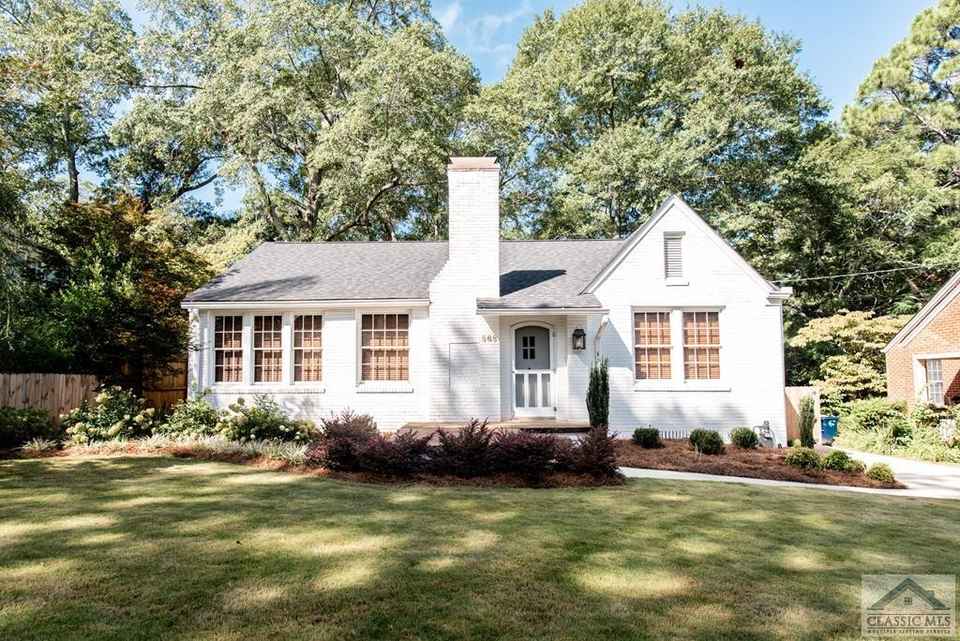 Commission confirms Five Points guesthouse despite objections from neighbors
The Athens-Clarke County Commission narrowly approved a Five Points guesthouse last week despite residents' concerns that it would become a party spot for a Hollywood millionaire.
In March, the ACC Historic Preservation Commission approved the guesthouse, located in the Castalia Avenue Historic District, by a vote of 6 to 1. A group of residents, including flag pole Contributor Rebecca McCarthy appealed the decision to the ACC Commission, which held a hearing on May 17.
The addition at 568 Castalia Ave. will include a 500 square foot guest house connected to the main house by a large patio and grilling area, as well as a storage shed. Hal Wright, a local lawyer representing residents of the neighborhood, described it as a "place of entertainment".
Ahead of the March vote, Wright said an HPC member took the unprecedented step of reading a statement from a county attorney telling historic preservation commissioners that they "cannot consider anything outside of the 'basic architectural integrity of the structure'. This statement was both incorrect and indicated that the HPC had already made up its mind before debating the merits of the request, Wright said.
"In short, it was an abuse of power, and I'm more than comfortable discussing this issue in court," Wright told ACC commissioners.
The plaintiff, Christopher Brearton, is the chief operating officer of MGM Studios and lives in Beverly Hills, but said he has ties to Athens. He told the commission that he was on the UGA swim team 35 years ago and spoke at a graduation ceremony. "Even though I have an address on the west coast, that's where I keep coming back to more and more," he said.
Brearton said he bought the property for the use of his family and denied wanting to change the character of Castalia Avenue, a neighborhood made up mostly of small, owner-occupied one-story houses. "I fell in love with the street," he says. "It's a beautiful street. I don't want to change it.
He and Sean Hogan, a local homebuilder, argued that they had complied with all of the planners' requests, including downsizing the guest house and lowering the roofline. The addition will not be visible from the street, Hogan said. But according to Wright, adding a guesthouse defeats the purpose of the historic district: to retain the appearance of a working-class neighborhood.
The commission voted 5-4 to dismiss the appeal, with commissioners Mariah Parker, Melissa Link, Tim Denson, Jesse Houle and Carol Myers siding with Brearton and Patrick Davenport, Allison Wright, Russell Edwards and Mike Hamby siding with Brearton. side of the residents. Link and Houle said they couldn't speculate how the structure would be used, but if it became a party house, Link advised neighbors to call the police about the noise and parking issues. Hamby and Edwards, however, said a guest house was not suitable for this neighborhood.
Do you like what you just read? Support Flagpole by donating today. Every dollar you donate helps fund our continued mission to provide Athens with quality, independent journalism.