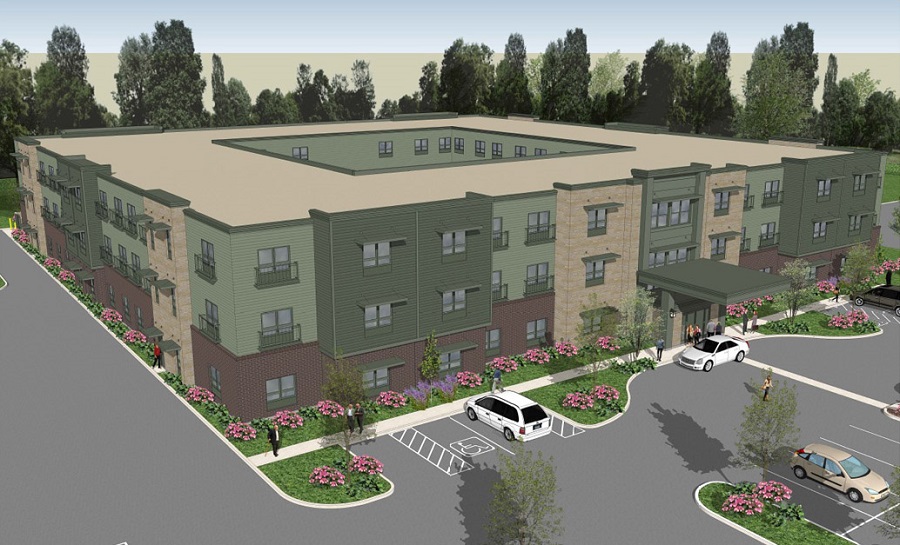 Construction has been completed in the senior community of Green Oaks, Indiana
The structural completion of Green Oaks of Goshen, a senior living community in Goshen, Indiana, has been announced. The Evergreen real estate group, project manager, has announced this step.
The project involved the construction of a neighborhood of 120 housing units on four floors. Project implementation began in October. It included building enclosures and framing supports. Installation of mechanical, electrical, plumbing and fire protection rough-in will be followed by window installation. In addition, it will be facade treatments, such as stone veneer and fiber cement cladding.
Look for construction leads
All apartments at Green Oaks Goshen will be for people aged 62 and over. In addition, the apartments will be aimed at people whose income is equal to or less than 80% of the median income of the region.
Also Read: Plans Announced for Construction of Forest Edge in Indiana
Green Oaks Apartment Features and Amenities
Each Green Oaks apartment has a full private bathroom with grab rails and a shower. The kitchens will also be fully equipped with electrical equipment. There will also be a common room with a kitchen, a media and theater room, a computer room and a conference room.
Additionally, Green Oaks Goshen will include a fitness center, beauty salon, library, community garden and outdoor area with a pond. There will also be a courtyard and a pavilion. These are just a few of the on-site amenities at Green Oaks of Goshen.
To fund the project, the Indiana Housing and Community Development Authority approved 4% low-income housing tax credits. Additionally, debt financing was provided by the City of Goshen, which issued tax-exempt bonds that were marketed by PiperSandler. Equity for the Low-Income Housing Tax Credit was contributed to the project by Affordable Housing Partners.
Evergreen is currently building two low-cost assisted living communities in Indiana, the first of which is Green Oaks of Goshen. The second project is Green Oaks of Valparaiso, a three-story, 120-unit assisted living community for low-income seniors in Valparaiso.