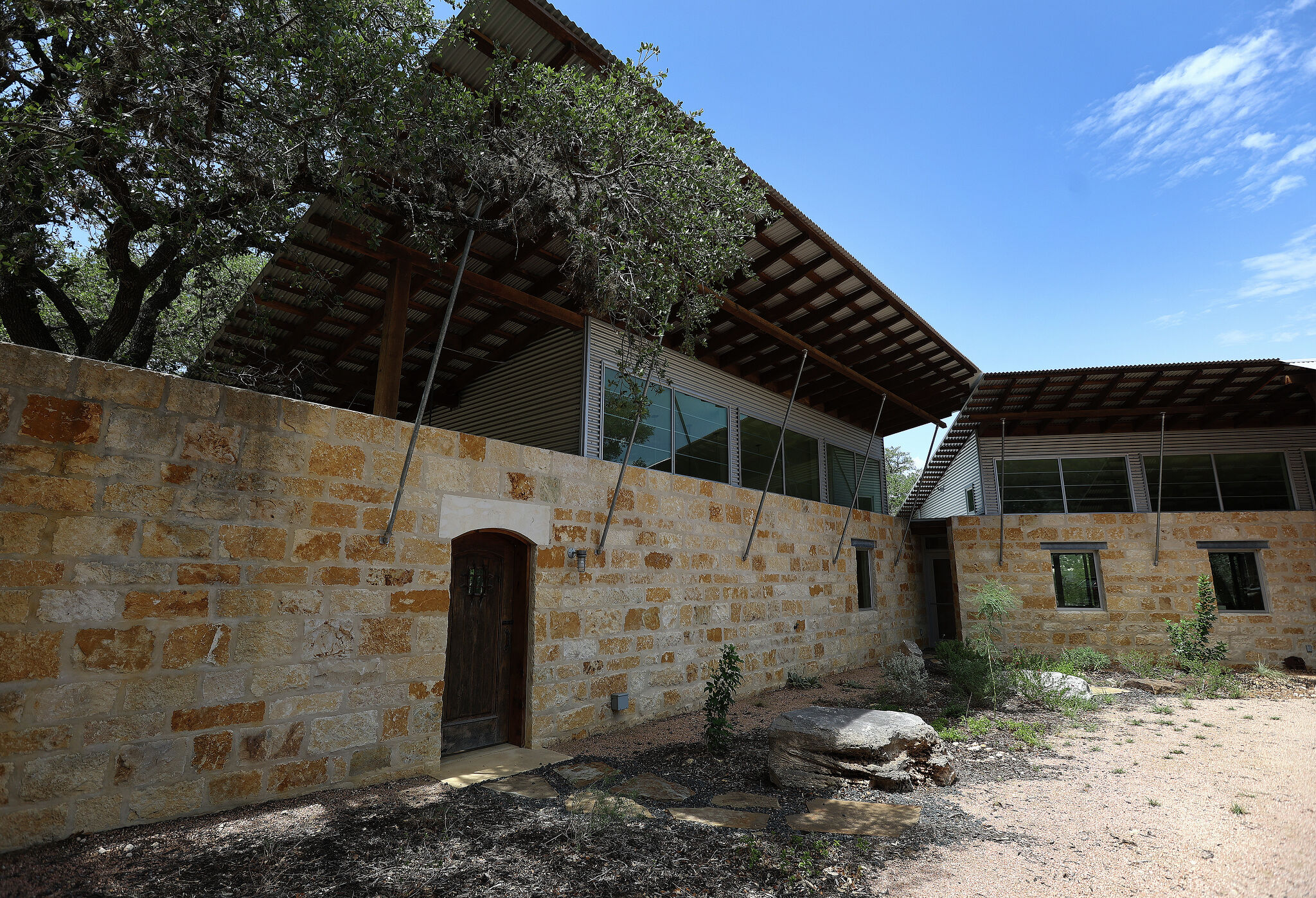 Medina's Goat Sheds house is as quirky as its name
Architect Ignacio Salas-Humara says every house he designs has a story behind it, "even if I have to invent one".
But the house nicknamed Goat Sheds, located at the foot of a wooded hill outside the town of Medina Hill Country, honestly gets its quirky nickname.
Before the original owners of the house, Carol and Jeff Cadle, got married, Jeff worked on the cattle ranch run by Carol's father. To test if Jeff was worthy of his daughter's hand, her father had him dismantle a number of goat shacks scattered across the property. He apparently did a pretty good job of getting Carol's dad to approve the wedding.
So when Salas-Humara designed the three-bedroom, 3½-bathroom home as a series of separate but connected shelters, each for a distinct function such as sleeping, eating, and parking cars, they naturally dubbed it the goat shelters.
"The house forms a chained necklace," said Salas-Humara, who declined to disclose the initial budget to build the house. "The sheds are connected to service spaces containing the pantry, laundry, a powder room and a home cinema."
Construction of the house took nine months and was completed in August 2015. During construction, individual sheds were placed at different angles to avoid having to remove existing trees on the property. In fact, some trees are so close to the house that notches had to be made in the roof overhangs to accommodate the tree branches.