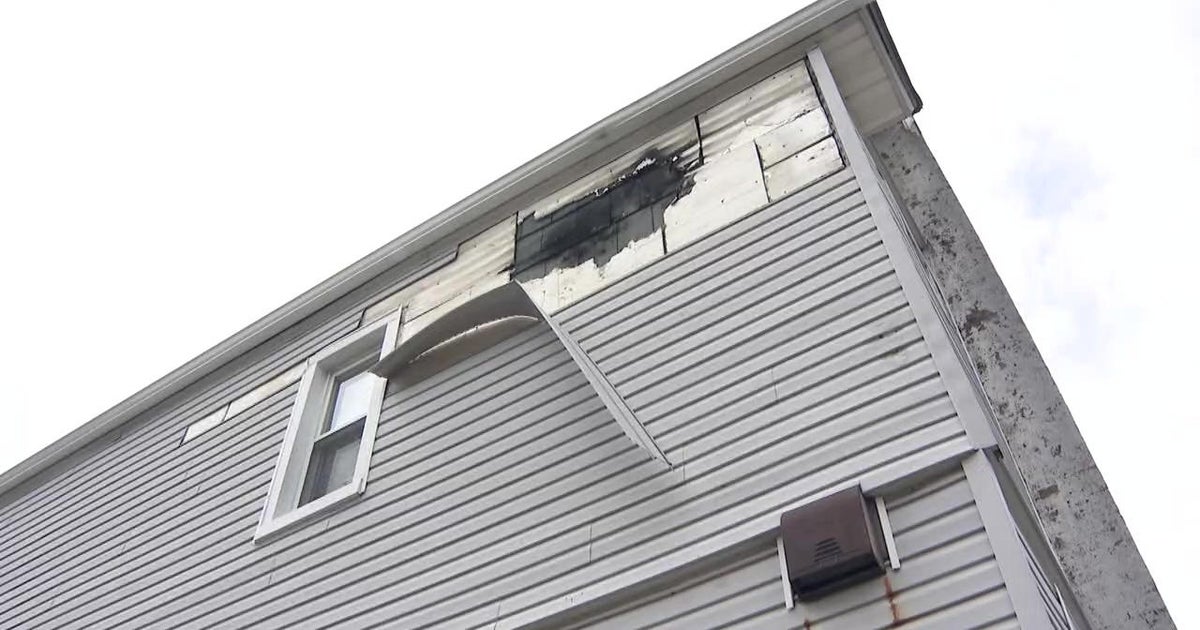 Queens owner says patrons of nearby restaurant set his house on fire with illegal fireworks
NEW YORK — A Queens homeowner claims illegal fireworks set his home on fire.
He blames customers at a nearby restaurant, saying they were reckless.
As CBS2's Aundrea Cline-Thomas reported Wednesday, had it not been for quick neighbors intervening, the damage could have been much worse.
The Khan family did not expect the July 4 celebrations outside their home to spiral out of control.
"Then my grandson knocks on the door: 'Daddy, daddy, wake up, wake up.' 'What happened son?' "The house is on fire," Khan said.
Khan says after 9 p.m. patrons of a restaurant, whose back patio leads to his home on 118th Street in Richmond Hill, set off illegal fireworks.
"All I saw when I opened the window, I poked my head out, there was fire on the wall," Khan said.
"I saw a lot of people running inside and just saw fireworks so I thought something must have happened. Then I saw the owner who said: "Call 911," witness Will Hernandez said.
Hernandez works at a nearby store.
"I got out and then we grabbed the hose, the water hose from downstairs. She got out and turned it on. We tried to do everything we could before the firefighters arrived," Hernandez said.
Quick-witted Good Samaritans kept the flames contained in the siding. Firefighters then made sure they did not spread further.
Thankfully, no one was hurt, but Khan said officials fled, adding it was not the first time restaurant patrons had disturbed neighbours.
"You can't rest. The noise, the constant noise, the constant swearing, the marijuana smoke, the smell on the spot," Hernandez said.
CBS2 left a message for the restaurant owner. Meanwhile, Khan had to pay the repair bill.
"These guys can do anything. We're always scared, but I'm not scared to speak up," Khan said.
Khan said that if it happened once, it could happen again, adding that he had called 311 several times to complain and that after this incident he filed a police report, hoping authorities could solve the problem once and for all.