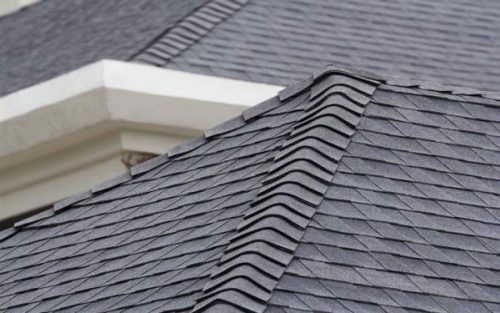 Saint Charles MO Roofing Contractors – Expanded Construction/Repair Service
Brody Allen Exteriors (+1 636 300 7980) has announced an expansion of its roofing contract services to more locations in Saint Charles, Missouri. The company now offers roof repairs and roof maintenance solutions to customers in Meadow Park, Pheasant Run, Oxford Estates and other areas.
St Charles, United States – February 10, 2022 —
The highly regarded exteriors company helps residential and commercial owners complete their roofing projects, using high-quality materials and substantial skill they can trust.
More details can be found at https://brodyallenexteriors.com/areas-served
Brody Allen Exteriors provides services in all areas of Saint Charles and regularly builds different types of roofs that meet the requirements of the local climate.
In recent years, severe weather events have become more frequent in the Midwestern United States. Heavy storms require sturdy, watertight roofs to prevent damage. Brody Allen Exteriors is available to residents of Saint Charles who want to update their roofs as a preventative measure or those who are experiencing leaks and need urgent repair.
Brody Allen Roofing Services helps customers receive the most affordable, high quality materials and labor for their specific project. Common constructions include gable, gambrel, pitched, mansard, shed, and flat roofs.
Several factors should be considered when choosing a roof, such as neighborhood aesthetics, weather tightness, solar panel potential, storage options, and cost. Brody Allen Exteriors experts can assess clients' properties and provide recommendations that best suit their unique situation.
In addition to making a home more weather resistant, an updated roof also increases its value and can reduce energy costs. Increased value and a lower electric bill make a new roof a smart real estate investment.
Residents of Marquette Hills, McClay Trails and other areas can also schedule roof inspections after winter. These inspections consist of gutter cleaning and a thorough water damage check to ensure the home is not at risk for future problems.
The company is experienced in repairs and can quickly repair damage caused by wind, hail, lightning and other weather events. Repairs are priced according to the extent of the damage and usually include reconstruction. In severe cases, a roof replacement may be performed.
About Brody Allen Exteriors
Brody Allen Exteriors provides exterior services to clients in Saint Charles, MO. The company serves residential and commercial customers and regularly supplies roofing, siding, windows, gutters and paint. They do construction, repairs, project management, and connect clients with trusted contractors when needed.
Interested parties can find more information at https://brodyallenexteriors.com/areas-served
Contact information:
Name: Brody Allen
Email: Send Email
Organization: Brody Allen Exteriors
Address: 3164 Moss Point DR, St Charles, MO 63303, USA
Phone: +1-636-300-7980
Website: https://brodyallenexteriors.com/
Build ID: 89063656
COMTEX_402164573/2773/2022-02-10T19:31:53