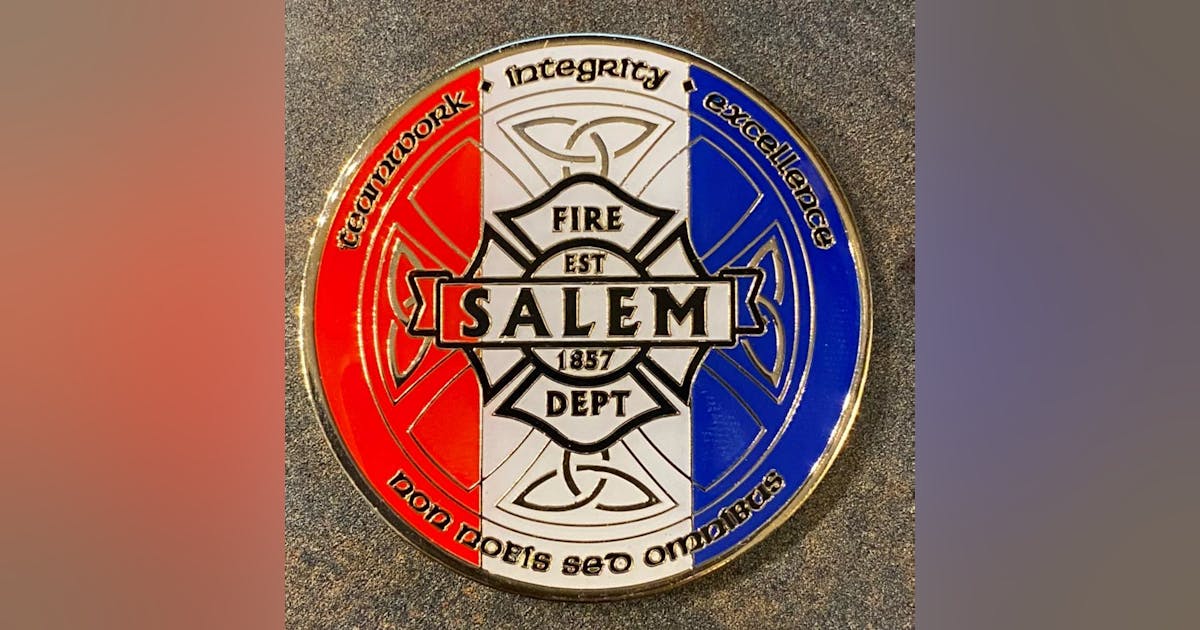 Salem, MA, a house disappears in a fire
May 13 – SALEM – The chatter was fast and furious, as was the blaze that raged through Hancock Street on Monday that damaged five buildings.
What would cause a multi-family home to suddenly burst into flames amid reported explosions, quickly spreading to two nearby buildings and cooking the vinyl siding of two other buildings before being completely extinguished five hours later? The first house, at 29 Hancock St., had a long history of city trouble.
Many people at the scene, and in the days following, came to the conclusion that their worst fears had come true and that the litany of issues involving building code and safety violations over the years had led to a tragedy.
But city officials are asking people to pump the brakes.
"They're still investigating, and part of the investigation is interviews – they're interviewing as many people as they can on the property. It takes time to locate them," Salem Fire Chief Alan Dionne said. "There is no cause yet. Given the volume of fires coming in, this has probably given us a bit of a kick start. Nothing tells us a cause at this time."
According to Dionne, firefighters are effectively ruling out explosions as the cause unless new information comes to light. Explosions were reported after the fire started, meaning the sounds could have been common household items exploding when exposed to heat.
The building was demolished within 24 hours, leaving an empty parcel in its wake. It wasn't the first time the property had been the scene of a fire, but it was the first time 29 Hancock St. had been lost.
Spared by passing firefighters
It was June 25, 1914, around 4:45 p.m. A whole convoy of horse-drawn fire equipment from Newburyport stopped at Salem and found "there was no one to direct them" so that the city was burning, wrote Arthur Jones, a former assistant. fire chief in Salem, in "The Salem Fire" of 1914.
Hundreds of homes and buildings were ablaze, and those flames tore through Canal and Lafayette streets, and everything around them.
"As there was no one to lead them, they took up positions at Cabot and Hancock streets," Jones wrote. Firefighters "also worked up to Gardner Streets, saving a number of homes, their work being much appreciated by the residents of that neighborhood."
The three-story house at 29 Hancock St., built in 1910, was saved, as were four to five buildings to the left and right — all odd-numbered buildings from 21 to 47 Hancock, according to city assessor records.
But everything behind on Geneva Street and Cabot Street – and most of the rest of Hancock Street – was lost. The effort that saved 29 Hancock St. was just a small stand amid a vast landscape of destruction.
That fate was reversed on Monday, when a fire broke out along three of the buildings that had been spared by the Great Salem Fire.
A troubled history
On Thursday afternoon, Mayor Kim Driscoll was very blunt.
"We don't know if this fire has anything to do with some of the challenges we encountered on the property," she said. "I want to be clear on this. It's certainly been a known property of our inspection services teams for decades, that we've struggled to always meet codes and regulations."
A review of city records dating back to 1987 shows a cyclical level of activity by city officials with 29 Hancock St. Owned by Margie Mullen, the property has regularly clashed with inspectors and law enforcement. zoning for appearing to be an illegal pension. The first example of this appears on July 26, 1990.
"The Office of Fire Prevention has received complaints regarding the operation of two illegal lodging houses at the following locations," Fire Marshal Robert Turner wrote to Building Inspector William Munroe on that date.
The letter included 335 Lafayette St., "allegedly renting single occupancy rooms in violation of the aforementioned laws." On top of that were 29 Hancock, which "reportedly rented out four rooms on each of two floors for $85 to $90 a week."
"Please let me know when it is possible to conduct a joint inspection of these properties," Turner wrote.
The issue was eventually resolved, with Mullen describing three households – including his own family on the first floor – moving into the building.
In 1993, one of the residents named in the previous tenant's letter delivered his own handwritten note. He was a former third-floor tenant with a pair of brothers who lived at the property for more than a decade, records show.
"I want to report someone is breaking the law," the previous tenant wrote, "by managing a roommate at 29 Hancock St in Salem. I love to see this place investigated."
Within days, building inspector Leo Tremblay began what became years of periodic correspondence with Mullen about the use of the property.
"This office has received a complaint alleging that the above property is being used as a rooming house and not as the three (3) family accommodation that our records show," Tremblay wrote on July 13, 1993. "The room and boarding of more than two (2) people is not a permitted use."
Then, on January 5, 1994: "This department received another complaint regarding an alleged illegal use of the aforementioned property," writes Tremblay.
On July 30, 1996, a referral form from the Neighborhood Improvement Task Force filed a complaint about "illegal rooming house on 2nd + 3rd floor; no smoke detectors or sprinklers" at 29 Hancock St.
In 2001, with Driscoll as city councilor and Tom St. Pierre as building inspector, the problems resurfaced.
"Upon inspection of the second and third floors, it is noted that you operate a rooming house as defined above," wrote a city building inspector. "A rooming house requires that you comply with all applicable regulations, such as the Fire Prevention Board and State Building Department codes. Permits may also be required. A copy of this report will be sent to both city departments and the Salem Licensing Board."
The problems would continue over the years, as late as 2019. Then, according to records, they came to an abrupt halt. Since the end of 2019, the address no longer appears in the press journals of the police headquarters. Previously, it appeared as a source of complaints about 10 times a year.
"We have done our due diligence over the past few years with this property," Driscoll said, "and to my knowledge there were certainly no current issues that were unresolved."
"That property was under a microscope because of the ownership issues there," she said. "It could just be a tragedy that happened due to no one's fault for sure. But it's definitely been a problematic property as far as code compliance goes."
Dionne supported Driscoll's response regarding recent activity on the site, saying reported issues are usually "fixed as we usually track them immediately."
"We can't say for sure if the property was used as a rooming house," Dionne said. "It's something we monitor in all the properties we inspect. We are very vigilant to ensure that this section of the law is followed very closely."
Additionally, the property appeared to be in good condition as far as the fire was concerned, according to Dionne. Early videos from the scene show audible fire detectors going off, meaning the entire property has been outfitted.
"We are doing everything we can to keep these buildings safe, but we have to rely on the people who live there to live safely," Dionne said. "The fire alarms were there, and they sounded."
To help those affected and get help if you've been affected, visit bit.ly/HancockStreetFire. For coverage of the fire as it happened, visit bit.ly/3wjFzmM.
___
(c)2022 The Salem News (Beverly, Massachusetts)
Visit The Salem News (Beverly, Mass.) at www.salemnews.com
Distributed by Tribune Content Agency, LLC.