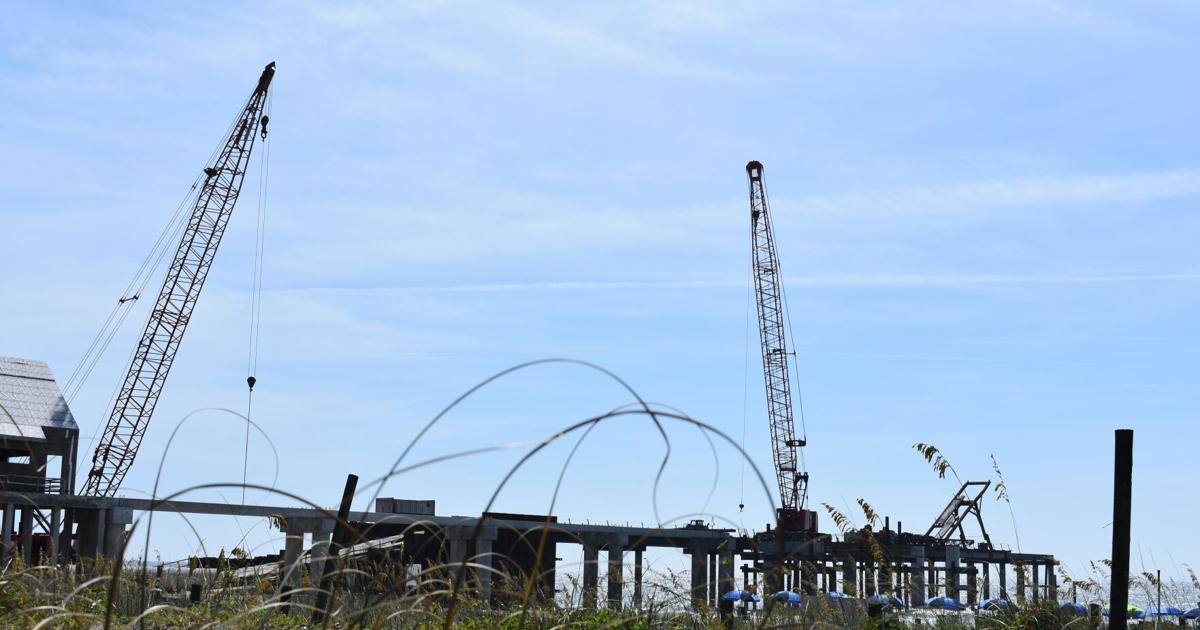 Surfside Beach Pier has construction delays, Tidelands Heath and local YMCA join forces | Myrtle Beach News
SURFSIDE BEACH – Construction continues on the Surfside Beach pier, more than five years after it was destroyed by Hurricane Matthew.
But contractors on the more than $18 million project are now eyeing a completion schedule between mid-December and February 2023, according to a July 28 meeting between the construction company, engineers and the Surfside City Council.
Representatives from Consensus Construction, Collins Engineering, LS3P and consultants from Leitner Management Group answered questions from City Administrator William Shanahan and council members.
They said issues with the cladding panels, handrails and design changes have caused delays in the completion of the pier and should have no impact on the construction process.
Additionally, they said delays could come from the concrete piles under the pier. Consensus Construction told council members they may need to drive some of the final piles deeper than planned.
The new pier, when completed, will be the only oceanfront concrete pier in South Carolina – previously it was wood. It will also be about the same length as the old one, 800 feet, but will be nine feet taller at 25 feet.
The Federal Emergency Management Agency provided $9.5 million for the $16 million project, with the city covering the rest of the cost.
Health and Fitness Partnership
Tidelands Health and YMCA of Coastal Carolina recently announced a partnership to prevent disease, promote wells, and improve the quality of life for residents of Horry and Georgetown counties.
Effective October 1, Tidelands Health will become the exclusive health system partner of the YMCA of Coastal Carolina, including the Claire Chapin Epps Family YMCA in Myrtle Beach, the future Tidelands Health Georgetown Family YMCA, and all future YMCA locations in the two counties. .
In addition, the YMCA will assume management of the Tidelands HealthPoint Center for Health and Fitness on Pawleys Island, which will be renamed Tidelands Health Pawleys Family YMCA.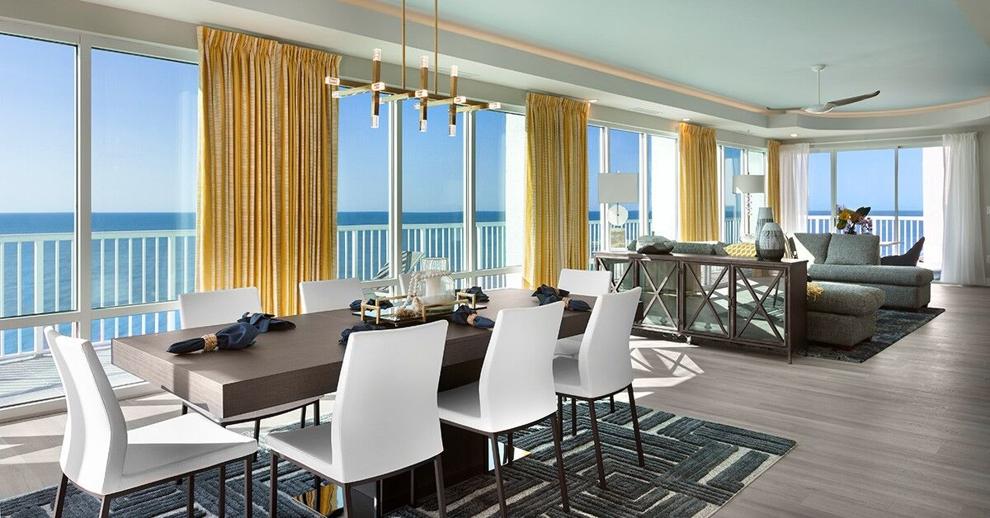 "Tidelands Health and the YMCA share a passion for community service and a commitment to wellness," said Ryan Finney, CEO of YMCA of Coastal Carolina. "Working together, we can improve access to evidence-based programs that will help everyone, from children to seniors, lead healthy, active lives.
Tidelands Health will offer health education programs at local YMCA facilities, and YMCA members will have access to services from Tidelands Heath, as part of the partnership. Current Tidelands HealthPoint members will have the option to upgrade to YMCA membership.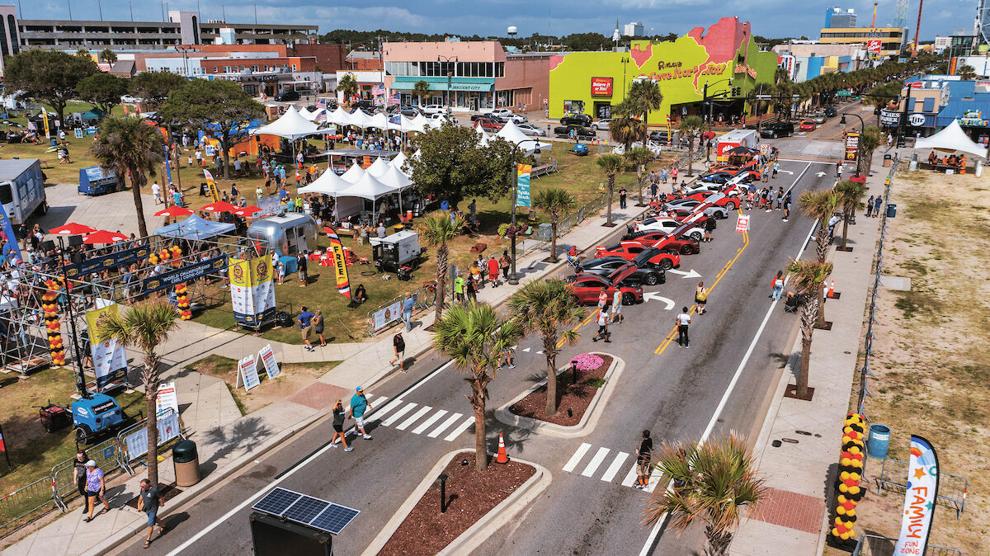 "At Tidelands Health, we are guided by our mission to help people live better lives through better health," said Bruce Bailey, President and CEO of Tidelands Heath. "The YMCA is guided by the vision of building strong children, strong families and strong communities.
"Our two organizations have a long history of working together, and this new partnership will propel those efforts as we work together for the health of the communities we serve."
Myrtle Beach Holiday Gift
The Chamber of Commerce and the Myrtle Beach Area Convention and Visitors Bureau have teamed up with children's products manufacturer Graco, to offer a giveaway where one winner can win a Myrtle Beach vacation and a stroller from one company signature lines.
Interested parties can enter at VisitMyrtleBeach.com/graco by the August 22 deadline at 11:59 p.m. Official contest rules are available on the Visit Myrtle Beach website. Some restrictions apply.
The grand prize includes:
Five days and four nights for a family of four with oceanfront accommodations in Myrtle Beach.
Round-trip airfare for the family of four.
$100 dining credit at select Myrtle Beach area restaurants.
Four attraction tickets to two Myrtle Beach area attractions.
A Graco® Modes™ Adventure Stroller Wagon
Visit the Myrtle Beach Loot Bag.
Two runner-up prizes include a Graco® Modes™ Adventure Stroller Cart and a Beach Prize Pack courtesy of Visit Myrtle Beach.
"This exciting collaboration with Graco is a perfect opportunity for CVB as we work to promote the Myrtle Beach area as a family beach destination," said Stuart Butler, Chief Marketing Officer of Visit Myrtle Beach.
Do you have any Myrtle Beach/Georgetown business news to share? Contact Richard Caines at [email protected]